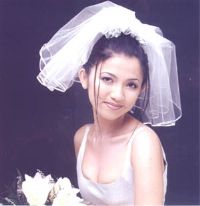 Y Lan is the daughter of Vietnam's most prolific singer, Thai Thanh. Her father is Vietnam's film star Le Quynh. Although she was born into an artistic family, and as a child, Y Lan loved to sing and perform, she claimed to receive no encouragement from her parents to follow in their footsteps. In fact, Y lan did not start singing professionally until a few years ago. According to Y Lan, she was encouraged to pursue education instead of the arts while growing up in Vietnam.

While she was still in Vietnam, Y Lan owned a cafe to host a number of artists who remained in the country after 1975. She arrived in the United States only within the past ten to eleven years. Y Lan continued to support her family, playing the role of a business woman. She never considered becoming a singer. In fact, Y Lan was very hesitant when she was approached by the president of Diem Xua production to pursue a singing career.

Y Lan eventually collaborated with Mr. Ngoc Chanh and became a regular at the Ritz, his night club in Orange County. Already influenced by her mother at an early age, this time, she had her mother's blessings and support as well. Y Lan became a phenomenal success in a relatively short time compared to other stars of the same status.

Since her debut, Y Lan has recorded many CDs and has performed in many videos. She collaborated with Thuy Nga productions in many of their Paris by Night series. She also performed on stages all over the United States and the world. According to Y Lan, Thai Thanh is working on her autobiography. In it, the reader will find more detailed information about Y Lan and her siblings.